Provo Stevedoring

has now implemented a modified version of

UNITRACK


Ideal Business Services are pleased to announce that Provo Stevedoring have now implemented a modified version of UNITRACK to manage their Stevedoring  operations on Providenciales and Grand Turk in the Turks & Caicos Islands.
The modified version, makes extensive use of tablets to capture real-time data as and when containers and cargo are discharged and loaded from vessels arriving in port.  
 The tablet system also captures gate activity for security, and the recording of vehicles leaving port loaded with aggregates capturing signatures for verification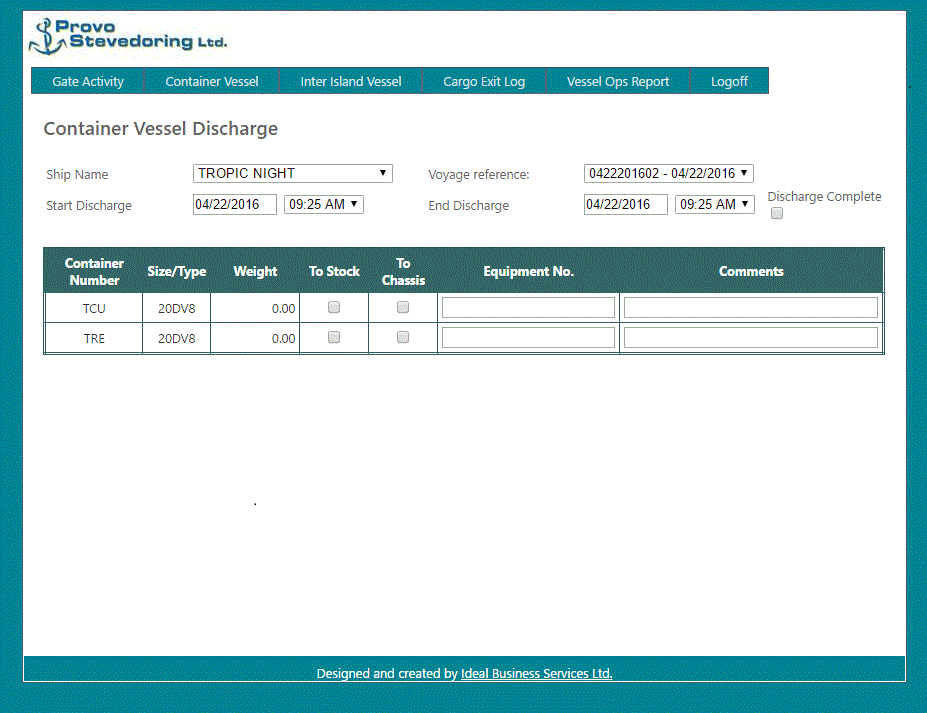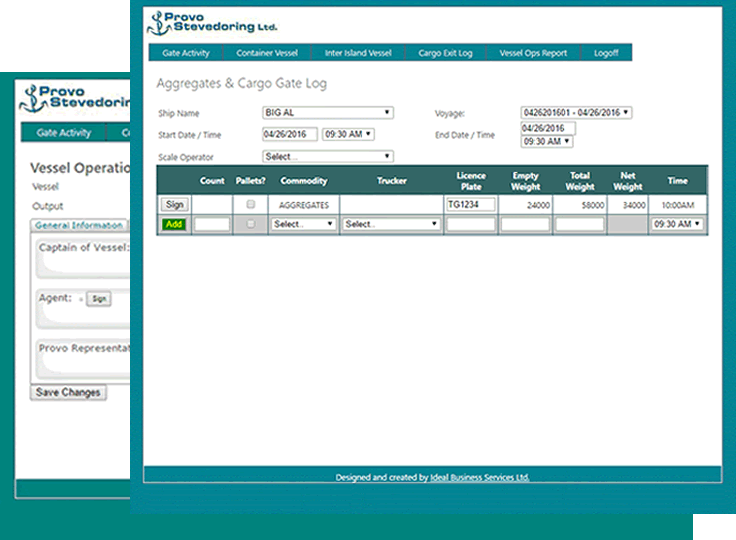 All data is passed directly to UNITRACK  and used to automatically generate invoices, vessel operations reports as well as making use of the existing UNITRACK  management reports.