Stena Line

Have

Ideal

Port Management and Vessel Scheduling

Stena Line  have implemented a custom-built computer system for scheduling of all ferries and vessels and general port management at the Port of Holyhead, Anglesey, North Wales.

The new U2  based computer system has been developed and customised to Stena Line's  exact needs by software developer Ideal Business Services Ltd,  who have a long pedigree in implementing bespoke software solutions for logistics operators around the world.

Following a full consultation and specification, Ideal  built the new port management computer system to include such features as:
Ferry and vessel scheduling of arrival and departure times
Input of ferry passenger, vehicle and freight details
Tug usage
Automatic calculation of port services and fees
Ad-hoc charging facility
Management information and reports which can be emailed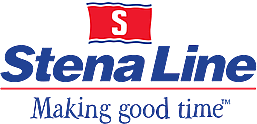 Every year more than 14 million people travel to their destination with Stena Line. Stena Line  is the largest ferry operator in Europe and the largest privately owned shipping company in the world.
The Port of Holyhead is operated by Stena Line Ports Ltd,  who are the statutory Harbour Authority.  The port handles more than 2 million passengers each year, with sailings from Holyhead to Dublin and Dún Laoghaire in Ireland.
Paul Parkinson, Ideal Director and Project Manager, commented, "Ideal Business Services Ltd  are thrilled to be working with such a prestigious operator as Stena Line  and helping them to offer an even better service to their millions of customers.  As with all our other software solutions, the new port management system has been developed around their exact needs."
Ideal  have recently implemented similar port management and vessel schedules systems for port operators in Bermuda, St Lucia and St Vincent and the Grenadines.
The system is built using Internet technology and accessed via a standard web browser.  Users can login from any computer or device with an Internet connection. 
This new Port Management and Vessel Scheduling System implemented for Stena Line  at the Port of Holyhead is yet another computer software solution from Ideal Business Services Ltd,  an international developer of software solutions for shipping ports, container storage and repair depots, airports, warehousing, cold storage and related logistics industries, as well as bespoke stock control software solutions developed to each client's requirements.
As with several other systems, Ideal  developed the software solution using mv.NET  from BlueFinity International.  mv.NET  is a suite of components designed to provide the MultiValue developer with a comprehensive solution to the challenge of creating Microsoft .NET based applications requiring access to MultiValue databases.
For more information on our Port Management systems, click here.